Jan to Aug 2009 archive

Go back to current home page
If only it was like this again.

NOTE: I've just taken tweetboard offline for a bit.

Wed. 8.7.09 - I've added tweetboard to the web site. It's the little coloured tab over on the left hand side of the page.

Click on it and it slides open, it's a micro chat client that leverage's off Twitter. Tweetboard Instructions Here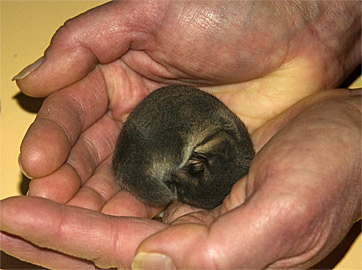 Pygmy possum hibernating
Tues. 16.6.09 - Download most recent tow roster HERE
Tues. 16.6.09 - Last week, Peter, Karen, Catherine and Matthew were busy repairing snow fences on the Uni Tow. Looks like they were able to test it with a bit of snow settling the next day. Good job chaps!>>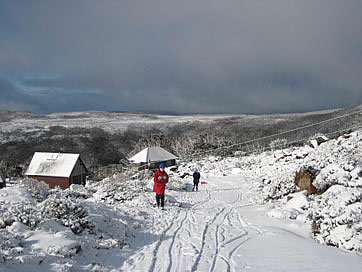 Tues 12.5.09 - Added a Buy-Sell-Swap classifieds section to the members bulletin board.
Tues 12.5.09 - The new members bulletin board is up and running. You need to register to log in (you register, then I approve registration) this will keep any nasty spammers away.
Tues 12.5.09 - Remember! STSA tow training days on the weekend 23-24 May
Tues 12.5.09 - Looks like another fall of snow this Friday into Saturday
5.5.09 - Welcome to the 2009 pre season, wishful thinking department (snow lust division). Kicking off in the last week of April we had a decent fall of snow up at Mt Mawson (can someone estimate how much was up there, let me know?). The same system dumped 40-50cm across the Victorian resorts.

It's looks as if it's mostly gone from Mt Mawson now, however it was a nice little taste of things to come....perhaps?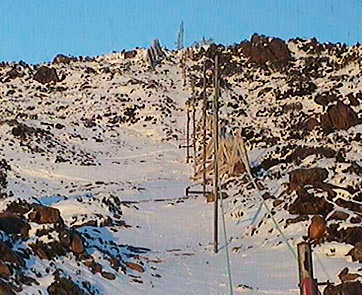 Just a note regarding the maps on the Right side of the page:

- Click on any of them to open a large version in their home web site.

- The "next 3 days snowfall" image is just an archived one and doesn't reflect the current forecast. Click on it to link to the current forecast maps. If you haven't been following this forecast, check it out sometime. It's pretty darn decent, the graphical format is an excellent method for disseminating the combination of; freezing level, precipitation and predicted snow accumulations. Use the time slider to step through 12 hour intervals from current time through to seven days in the future.

LONG RANGE FORECAST BY PETE TAYLOR (Updated 11:25pm 20/04/09.

First Outlook Forecast for 2009) 2008 saw the worst June on record in regards to snowfalls and opportunities for snowmaking. Large blocking high pressure systems and the arrival of warm air from the north just two weeks before the start of the season meant no ski able terrain until the first decent snowfalls in the last days of June. I don't see the same happening this year. Although we should see plenty of large high pressure systems over the SE of the country during May and June (which is normal for this time of year), there should be periods of cold nights that will allow the snowmaker's to build a base and get skiing and boarding underway for the opening weekend and beyond. Some early snowfalls are likely with the first being on the coming Anzac Day weekend. This fall won't have any bearing on the coming season as the snow will not stay on the ground for long. More snowfalls and also rain are possible mid May and these should help with cooling the ground for when the snowmaker's get underway late May.

Light snowfalls look likely in the first week of June, probably not enough to have slopes open away from the man-made areas for the opening weekend but it will help none the less. For the rest of June I see a return to a more normal pattern compared to that of 2008. The first real decent snowfalls for the season probably won't come til mid June and the first 'dump' not until July (but this is quite normal for Australia so no need for panic).

July should see consistent snowfalls with a couple of moderate falls that should see the season in full swing at the major resorts. Temps should be below average and the snowmaker's will be able to operate for long periods. August should see long periods of cold with a couple of nice dumps between consistent light snowfalls, one of these dumps could be very significant. Snow quality should be excellent during this time but with strong snow bearing systems there will also be strong windy periods.

We haven't had a decent snowfall in September since 2003 with 2004-2008 seeing the snow depth fall away quickly after mid-August. 2009 should see at least a couple of snowfalls with one likely to be moderate to heavy which should see runs off the man made areas open til the seasons end - the best September since 2003. Overall I see a fairly normal June, July and August with a good September in regards to natural snowfalls. I see slightly lower than normal temps allowing plenty of snowmaking nights throughout the season. I will update the short term outlooks each week for the next month til the daily forecasts start mid-late May. Please remember that the above outlooks are my thoughts only, based from my research of current and past weather/snow data and experience following snowfall patterns over the years.

Pete (the Frog) Taylor
www.snowatch.com.au
7.5.09 - You mind find this interesting, I came across these photos I took back in 2004. We had a report from someone that we'd lost some roofing. A good reminder of the severity of the weather up there!
mawson cam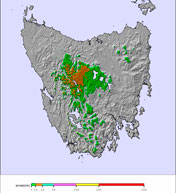 next 7 days snowfall forecast
national chart
visible cloud
jet stream synoptic